Completely
Cloud-Based
Lawsyst is a complete cloud-based practice management software package giving all the features you could possibly need to manage your practice more efficiently. From Time Tracking, Streamlined Billing, Email Integration to managing Cases, Clients, Documents, Calendars, Online Payments, an Integrated Phone System and Integrated Storage. Lawsyst will give your firm a competitive edge to build a profitable law firm.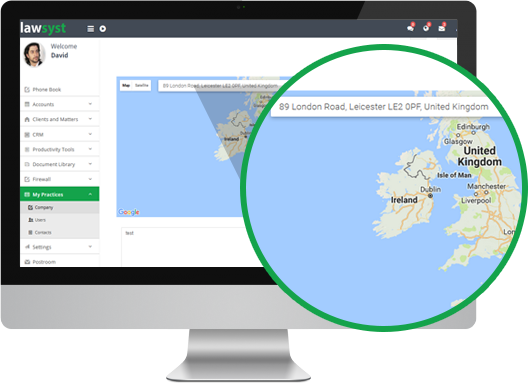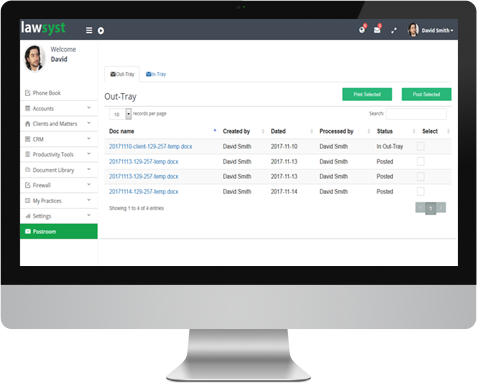 Powerful reporting
and dashboards
In today's practice, demand for real-time information and feedback is a necessity. Lawsyst offers convenient dashboards with real-time functionality, where you can get updated data on your firms operations, projects and client status — all in one place. Powerful insights of your firm's performance and finances can help you make better business decisions.
Streamline your
Practice
Streamline your practice by making your office more efficient and less dependent on people. Lawsyst allows you to remain focused on your law practice instead of managing piles of paperwork. It helps in increasing productivity and efficiency by simplifying daily tasks and saving time.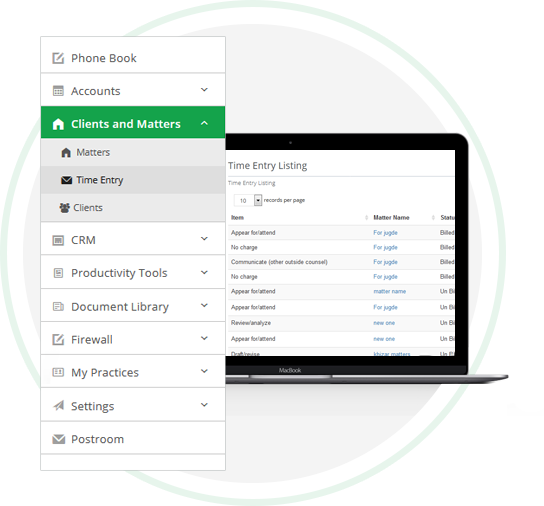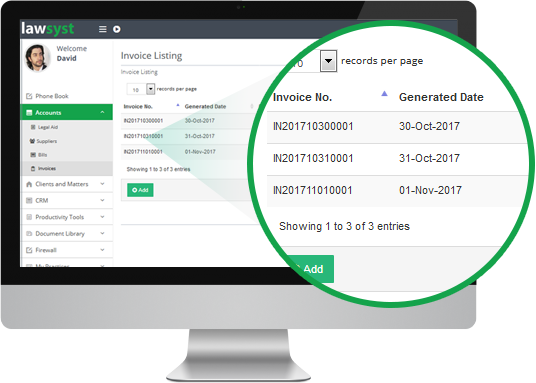 100%
Secure
We know that data security is paramount for law firms, which is why Lawsyst keeps your data on separate secure servers and prevents loss due to catastrophic events. Security and data protection are taken very seriously.