Family Law Software
Welcome to Lawsyst, the premier provider of family law software for family law practitioners in the USA. Our leading product, Family Law Software, is specifically designed to cater to the unique needs of family law practitioners, helping them streamline their practice and achieve optimal results for their clients.
Family Law Software is a game-changer for family law practitioners, offering a comprehensive suite of features that empower legal professionals to efficiently manage their cases, clients, and documents all in one place. Our software is designed with user-friendliness in mind, making it easy for lawyers to navigate and utilize its robust features.
One of the standout features of Family Law Software is its advanced support calculation module. Our software takes into account the latest state and federal guidelines, allowing lawyers to accurately calculate child and spousal support based on relevant factors such as income, expenses, and custody arrangements. This feature eliminates the need for labor-intensive manual calculations, minimizing the risk of errors and ensuring compliance with applicable laws and regulations. In addition to support calculations, Family Law Software also offers powerful tools for managing the financial aspects of family law cases. Lawyers can easily create and manage financial statements, track assets and liabilities, and generate comprehensive reports that can be utilized in negotiations, mediation, or litigation. This enables lawyers to effectively analyze and present complex financial information, giving them a strategic advantage in representing their clients' interests.
At Lawsyst, we understand the paramount importance of data security and client confidentiality in the legal profession. That's why Family Law Software is built with state-of-the-art security measures, including industry-standard encryption, multi-factor authentication, and regular data backups. Lawyers can trust that their data is protected and confidential in our secure software environment. Experience the Lawsyst difference today and elevate your family law practice to new heights.
Family Law Software for Lawyers
As a family law attorney, you understand the complexities and nuances of navigating the legal landscape when it comes to family-related matters. From divorce and child custody to adoption and domestic violence cases, family law is a specialized field that requires attention to detail and comprehensive management of cases. That's where Lawsyst comes in. Our cutting-edge family law software for lawyers is designed to streamline your legal practice, making your workflow more efficient and effective. At Lawsyst, we understand the unique challenges that family law attorneys face on a daily basis. Our software is specifically tailored to meet the needs of family law practitioners in the USA, providing them with powerful tools and features to manage their cases, documents, appointments, and communications in a secure and organized manner.
Moreover, Lawsyst communication tools allow you to easily communicate with your clients, opposing counsel, and other parties involved in the case. You can send and receive messages, emails, and notifications, and track all communications in a threaded format for easy reference. Our software also provides document sharing and collaboration features, allowing you to securely share and collaborate on documents with your clients and colleagues. Lawsyst also offers robust calendaring and task management features, ensuring that you never miss an important deadline or appointment. You can easily create and manage appointments, set reminders, and assign tasks to yourself or your team members. Our software also integrates with popular email clients, ensuring that your appointments and tasks are synced seamlessly with your email calendar.
In conclusion, Lawsyst offers comprehensive family law software for lawyers that is tailored to the needs of family law attorneys in the USA. With its powerful features for case management, document preparation, communication, calendaring, and task management, we help you streamline your practice and maximize your productivity. Trust us to be your reliable partner in managing your family law cases efficiently and effectively. Contact us today to learn more about how Lawsyst can benefit your family law practice.
Family Law Case Management Solution
At Lawsyst, we understand that family law cases can be complex and emotionally challenging. Our innovative case management solution is designed specifically for law firms and attorneys in the USA to streamline their family law cases and improve their productivity. With our cutting-edge technology, our family law case management solution offers a comprehensive suite of features that empower family law attorneys to efficiently manage their cases from start to finish. Our user-friendly platform is tailored to the unique needs of family law practitioners, providing them with the tools they need to effectively represent their clients and achieve successful outcomes.
Our system automates document generation, court calendar management, deadline tracking, and reminders, reducing the risk of human error and ensuring timely compliance with court rules and deadlines. This allows attorneys to focus on the strategic aspects of their cases and deliver superior client service. Our platform also provides seamless communication and collaboration tools, enabling attorneys and their team to collaborate on cases in real-time. This includes secure messaging, document sharing, and centralized file management, which improves team efficiency and ensures everyone is on the same page.
Furthermore, our family law case management solution is highly customizable to meet the unique requirements of each law firm. Our system can be easily configured to match your firm's workflow, allowing you to work the way you want and adapt to changing business needs. Data security is our top priority. Our platform is built on secure cloud infrastructure, and we utilize industry-standard encryption protocols to safeguard your data from unauthorized access or breaches. By using our most innovative and progressive software, you can make your legal operations and workings seamless. Experience the power of our family law case management solution and revolutionize your practice with Lawsyst.
Family Law Software for Lawyers, Attorneys, and Law Firms.
Lawsyst is dedicated to helping family law practitioners achieve and maintain their competitive advantage by providing the highest quality services. Lawsyst simplifies time recording and automates billing for all your legal assistance.
7 Key Features of Lawsyst bankruptcy software for attorneys:
Time Tracking
Customer Relationship Management (CRM)
Invoice & Billing
Accounting
Case Management
Calendar
Ease of use
A Complete Bankruptcy Law Case Management Software Will Help You In The Long Run.
Gain Compliance
Lawsyst helps in gaining compliance efficiently because it automates every step of the process. It brings complete and current information about your firm's performance, tasks, and activity all in one place.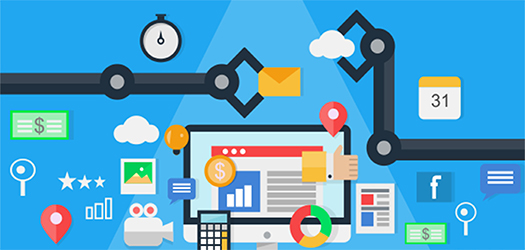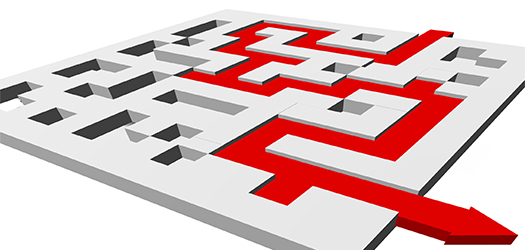 Security, Control and Accuracy
Lawsyst full-integrated features give your firm complete assurance of security, control and accuracy. With its high level of functionality, you can make your business better.
Benefits Are Endless
With Lawsyst, you can easily track time, manage contact details, invoicing and billing, and communicate with your clients. All case details and information is up-to-date and within your reach.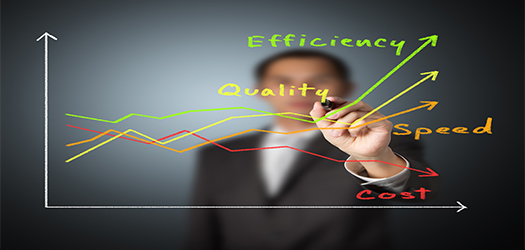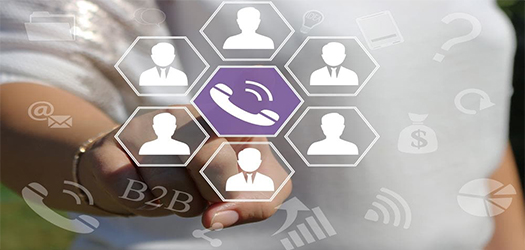 Access Your Documents at Any Time
Lawsyst helps you to save all the files, documents, and reports in a central location. These documents can be easily accessed at all times from any device or location.
Frequently Asked Questions
Can I back up and export my data out of Lawsyst?
Lawsyst supports data portability and furthermore it also has a unique interface to export all your practice data for migration or backup purposes. Any information you store on lawsyst is saved on our server and is completely secured with security encryption.
Is Lawsyst secure?
Yes, absolutely. Lawsyst entire data whether your clients or of your practice are completely stored on its own server and no third party can access it. We regularly make updates to lawsyst features to make sure that the security encryption is up to date and obsolete features are removed.
Can I cancel at any time?
Of course, any time. Lawsyst initially provides a free demo to its every client. Once the free demo is completed and the client starts using the package they prefer, they can discontinue the membership at any time of the year. However, there are no refunds to the yearly plan.
How often are new features added to Lawsyst?
Once every month, we do a complete audit of our practice management system, review all of our client's feedback, suggestions. Once we do a complete analysis of everything we go for updating our Bankruptcy Law case management software with the new features for better usability of our clients.
If there's anything we haven't covered here or you have any specific questions about your account, just let us know and we'll be happy to answer them:
If you're not a customer yet but curious about our plans, contact us.