Real Estate Law Firm Software
At Lawsyst, we understand that real estate transactions can be complex and require expert legal guidance. As a leading real estate law firm based in the USA, we are committed to providing top-notch legal services to our clients, whether they are buying, selling, or investing in real estate. Our real estate law firm software specializes in all aspects of real estate law, including residential and commercial transactions, property disputes, zoning and land use, real estate financing, title examinations, and more.
We have a deep understanding of the legal intricacies and nuances of the real estate industry, and we use our expertise to protect our clients' interests and help them achieve their real estate goals.
With Lawsyst, you can trust that your real estate matters are in capable hands. Our attorneys work closely with our clients to understand their unique needs and objectives, and provide personalized solutions tailored to their specific situation. We are committed to delivering prompt, efficient, and effective legal services, and we keep our clients informed throughout the entire legal process. What sets Lawsyst apart is our client-centric approach. We prioritize building long-term relationships with our clients based on trust, integrity, and transparency by providing real estate law firm software. Our attorneys are accessible, responsive, and always ready to answer any questions or concerns our clients may have. We believe that communication is key to a successful attorney-client relationship, and we strive to provide excellent customer service at every step of the way.
At Lawsyst, we are dedicated to staying up-to-date with the latest developments in real estate law to ensure that our clients receive the best legal representation possible. We leverage our in-depth knowledge of real estate laws and regulations to provide strategic and practical solutions that align with our clients' business objectives. Whether you are a first-time homebuyer, a seasoned real estate investor, or a commercial developer, Lawsyst offers real estate law firm software for all your real estate legal needs.
Real Estate Law Software
As a leading software provider in the USA, Lawsyst offers innovative and comprehensive real estate law software solutions designed to streamline and automate the legal processes of real estate professionals. Our state-of-the-art software is built to meet the unique needs of law firms, real estate agents, and title companies, providing them with the tools they need to efficiently manage their real estate transactions. Efficiency and accuracy are crucial in the real estate industry, and Lawsyst understands this. Our cutting-edge software is developed by a team of legal and technological experts, combining their expertise to create a seamless and user-friendly platform. With Lawsyst, real estate professionals can manage their legal documents, track deadlines, and automate repetitive tasks, saving time and reducing the risk of errors.
Our real estate law software offers a range of features to support every stage of a real estate transaction. From drafting and reviewing contracts, managing closings, to generating accurate and compliant closing statements, our software is designed to simplify complex legal processes. Our platform also includes advanced tools for document management, task tracking, and collaboration, enabling real estate professionals to work seamlessly with their team and clients. As a USA-based company, Lawsyst understands the unique legal requirements and regulations in the real estate industry. Our software is regularly updated to comply with the latest legal standards, ensuring that our customers are always working with up-to-date and compliant software. We also prioritize data security, implementing robust encryption and authentication measures to protect sensitive information and provide our customers with peace of mind.
At Lawsyst, we pride ourselves on our exceptional customer service. Our team of experts is available to provide technical support, answer questions, and offer training and onboarding assistance to ensure our customers get the most out of our real estate law software. If you're looking for a reliable and innovative real estate law software solution, Lawsyst is your trusted partner.
Real Estate Management Accounting Software
As a real estate professional, you know that managing financials and accounting can be complex and time-consuming. That's why Lawsyst is here to simplify your real estate accounting needs with our cutting-edge software tailored specifically for the USA market. With Lawsyst's real estate management accounting software, you can say goodbye to the hassle of manual bookkeeping and streamline your financial processes. Our comprehensive software is designed to cater to the unique requirements of the real estate industry, providing you with the tools you need to efficiently manage your finances, stay compliant with tax laws, and make informed business decisions.
One of the key features of Lawsyst's software is its user-friendly interface, which allows even those with limited accounting knowledge to easily navigate and utilize the platform. Our software is cloud-based, meaning you can access your financial data securely from anywhere, at any time, on any device. This flexibility allows you to stay connected to your finances and manage your real estate portfolio on the go. Lawsyst's real estate management accounting software is equipped with robust features that cater to various aspects of real estate accounting, including rent and lease management, property expense tracking, vendor management, financial reporting, and more. Our software also integrates seamlessly with popular accounting systems such as QuickBooks, making it easy to transfer data and ensure accurate financial reporting.
We understand the importance of compliance in the real estate industry, which is why Lawsyst's software is designed to keep you compliant with local and federal tax regulations. You can generate accurate and comprehensive financial reports, track expenses, and monitor rent payments to ensure that you are meeting your tax obligations and making informed financial decisions for your real estate business. Experience the convenience and efficiency of real estate management accounting with Lawsyst. Let us simplify your financial processes and empower your real estate business with our real estate management accounting software. Contact us today to learn more and schedule a demo of our real estate management accounting software tailored for the USA market.
Real Estate law software for legal professionals
Lawsyst is a comprehensive practice management tool for the real estate attorney guiding you from case intake through to invoicing and billing. The real estate law software is designed with ease of use in mind. The Real estate attorney can easily access contact details and case files from anywhere, any time.
7 Key Features of Lawsyst bankruptcy software for attorneys:
Time Tracking
Customer Relationship Management (CRM)
Invoice & Billing
Accounting
Case Management
Calendar
Ease of use
A Complete Bankruptcy Law Case Management Software Will Help You In The Long Run.
Gain Compliance
Lawsyst helps in gaining compliance efficiently because it automates every step of the process. It brings complete and current information about your firm's performance, tasks, and activity all in one place.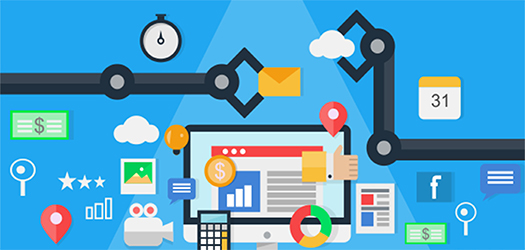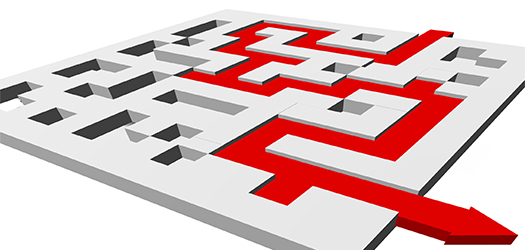 Security, Control and Accuracy
Lawsyst full-integrated features give your firm complete assurance of security, control and accuracy. With its high level of functionality, you can make your business better.
Benefits Are Endless
With Lawsyst, you can easily track time, manage contact details, invoicing and billing, and communicate with your clients. All case details and information is up-to-date and within your reach.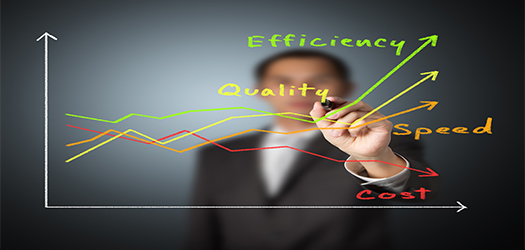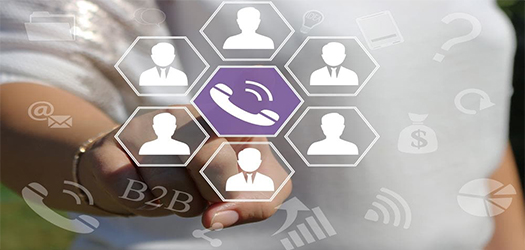 Access Your Documents at Any Time
Lawsyst helps you to save all the files, documents, and reports in a central location. These documents can be easily accessed at all times from any device or location.
Frequently Asked Questions
Can I back up and export my data out of Lawsyst?
Lawsyst supports data portability and furthermore it also has a unique interface to export all your practice data for migration or backup purposes. Any information you store on lawsyst is saved on our server and is completely secured with security encryption.
Is Lawsyst secure?
Yes, absolutely. Lawsyst entire data whether your clients or of your practice are completely stored on its own server and no third party can access it. We regularly make updates to lawsyst features to make sure that the security encryption is up to date and obsolete features are removed.
Can I cancel at any time?
Of course, any time. Lawsyst initially provides a free demo to its every client. Once the free demo is completed and the client starts using the package they prefer, they can discontinue the membership at any time of the year. However, there are no refunds to the yearly plan.
How often are new features added to Lawsyst?
Once every month, we do a complete audit of our practice management system, review all of our client's feedback, suggestions. Once we do a complete analysis of everything we go for updating our Bankruptcy Law case management software with the new features for better usability of our clients.
If there's anything we haven't covered here or you have any specific questions about your account, just let us know and we'll be happy to answer them:
If you're not a customer yet but curious about our plans, contact us.